The walls have been beautifully painted, furnishings are perfectly set and rugs have been laid down on where you needed it to be. But you sense something is missing. The addition of art could oftentimes be that missing puzzle.
This article will provide you some of the framing services in Singaporeand advice from the expert themselves. Learn how to hang art like a pro and how to make the most of each display.
Trust Your Instincts
"I'd say 90% of the time, we just go by what looks good," ILevel's David Kassel says.
When hanging art in any space affected by furnishings and architectural elements such as mantels or archways, this statement can be exceptionally true. However, there are some things that should be taken note of.
For starters, avoid hanging your art too high. This is a common mistake and happens to nearly everyone. When a piece is hanged high, it would look as if it is floating around on its lonesome. Instead, have someone hold the piece while you observe from seated and standing positions. When in doubt, hang low as it helps artwork to blend well with furniture and architecture.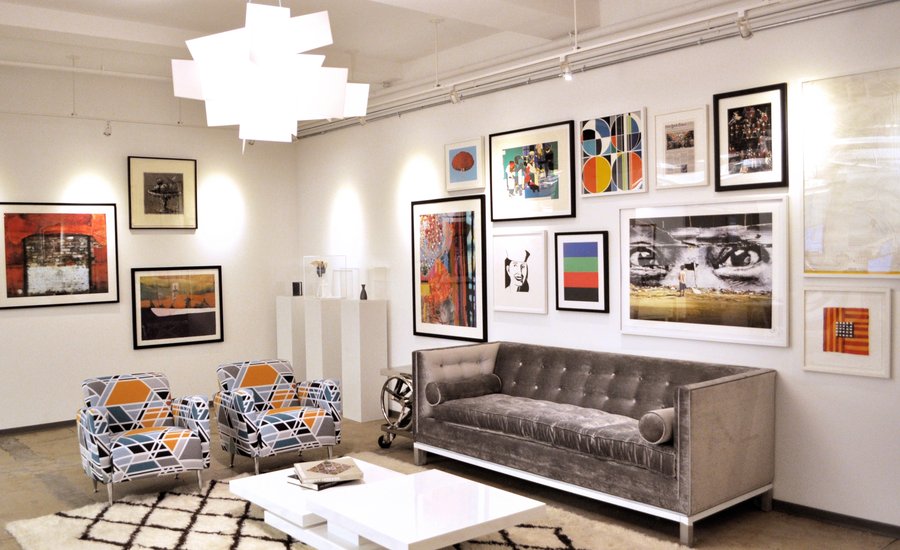 Use A Measuring Tape
When hanging art in what David calls "gallery-like spaces", using a measuring tape is an extremely crucial step. These spaces include hallways, stairways, alcoves and any spaces that are not dominated by furniture or bold architectural elements.
When hanging pieces in such areas, make sure to keep the bottom of the frame 58" – 60" off the ground. If you are hanging one artwork on top of the other, make 58" – 60" the midpoint between the two. Then move the edges of the frames from one another, with two inches apart.
Embrace Irregularity
Hanging a group of art pieces can be overwhelming, especially when you have multiple artworks that vary in sizes and in a non-symmetrical pattern. When it comes to art grouping, the arrangements might flow like a cloud or loosely from a top-heavy triangle. It might also fall into a grid-like pattern, a favourite for many homeowners.
Despite the many ways of hangings, the trick here is to always start with the largest piece first. If you have a group of four pieces or more, make sure to anchor them in an imaginary vertical line. This helps in balancing out each piece and not putting too much 'weight' on one side.
Alternatively, you can lay out your art on the floor beneath the wall first and play around. Once you have made up your mind, translate the pieces to the wall by measuring the full height and width of each piece. Using a painter's tape, mark off those outermost points on the wall. From there, you can start hanging your art.
Use The Images To Create Focus
There are some images with abilities to direct attention and sometimes, create a mood. For instance, hanging multiple pieces that include a side-facing portrait. As opposed to facing away from it, try position the portrait so that it is looking into the group.
If the same portrait is near a window, position the artwork to the side where it will be facing into the room, rather than gazing out the window. Similarly, dark pieces carry more visual weight. Hence, positioning them higher in a group can create a balanced look.
Do you wish to have a space that reflects your exquisite taste? With reliable framing services, an addition of art can instantly brighten a room and provide a pleasant atmosphere even on rough days. What are you waiting for?